How to confirm pending orders
If you offer offline payment modes (Bank Transfer, Cheque, onsite payment) for your event, you will have to manually check and confirm your attendees' ticket purchases. This is a simple process which would take no more than 5 minutes to complete depending on the number of pending orders you receive!
Note: The orders with credit card payment and payment via paypal will not require to manually confirm as it's automatically complete as soon as the payment is successfully made during the check-out process.
1. Go to your Event Dashboard
When a person registers for your event and choose an offline payment mode, their order will be listed under "Pending Orders". As seen in the image below, there is one pending order. Click on "View Orders" under the Pending Orders Section.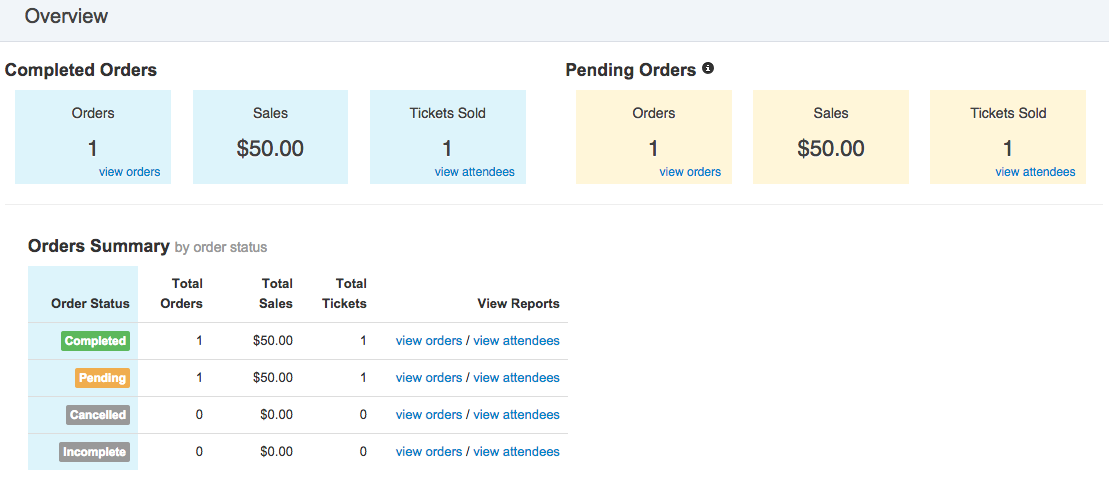 2. View Pending Orders
You will be redirected to a different page where you can see the list of Pending Orders made by your attendees. Once you have confirmed that the attendee has made payment, click on "Mark as Complete" under their name.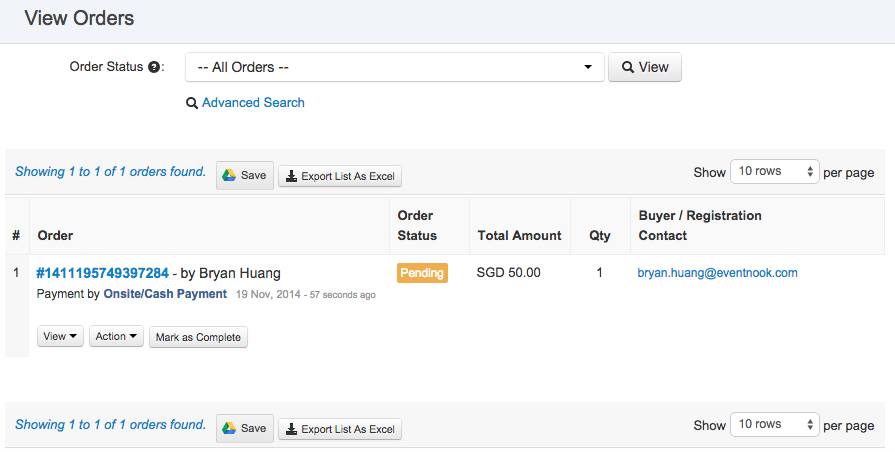 3. Confirmation of Order
When you are sure that payment has been made, click on "Confirm to Complete".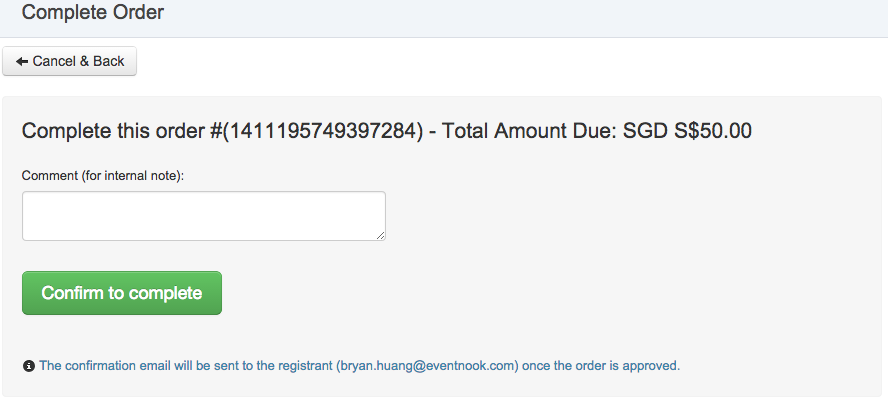 The attendee will then receive an Order Receipt and he/she will be listed under completed orders!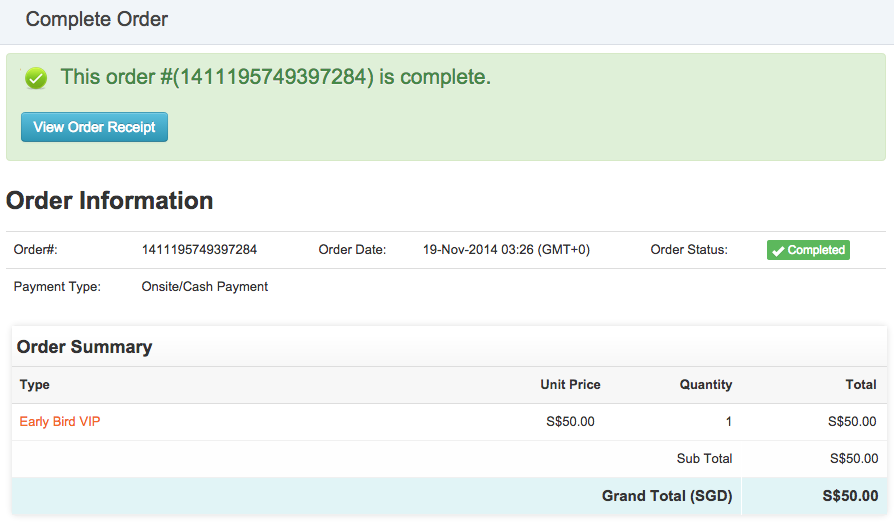 Last updated: 09-Jan-2018